WE ARE
DIGITAL
TRANSCENDENCE
Who We Are
---
We are an award-winning digital marketing agency in Dubai. With rock-solid professional experience in the digital marketing and advertising realm, our teams are composed of geniuses who are experts in their respective fields.
Our creative, holistic, end-to-end marketing approach helps businesses cut through the noise and rise above the competition. Embracing a customer-first mindset and building a customer-focused ecosystem have become our way of life.
We live and breathe digital on a daily basis.
Services
---
Portfolio
---
Portfolio
---
Clients
---
Helping new brands start up and old ones start over .
What Clients Say
---
Testimonials
Hammad Khan
Head of Digital - Dubai Holding | Media, Leisure & Entertainment
The Glimpse project has been invaluable. Thanks to their expertise in cinema social media marketing, we have seen increases in viewer interaction and creative uplift for our brand pages.
Dr. Debbie Stanford-Kristiansen
Chief Executive Officer - Novo Cinemas
Working with Glimpse has been an incredible experience. They know the film and entertainment industry by heart. I can confidently say they made an impact in the field and change how entertainment marketing is perceived. They are fast, organised, and precise.
Angella Jack Tchilinguirian
Director of Marketing - Meeras
Never disappointed, always surprised. That's how I would describe Glimpse. This is not a normal agency, more like a lab with young scientists. This is our 4th year together, hopefully, many more to come.
Sonal Salvi
Marketing Manager - Hisense Middle East
Working with Glimpse has been a great experience. Our social and digital performance have become much better, the visibility has increased; most importantly, the expertise on strategies has helped us improve our social platforms. The team has been supportive and on-call with best service.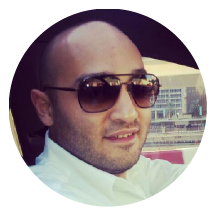 Sari Bou Karroum
Media Director - Innocean - Hyundai - Genesis
"Glimpse is Dubai's best hidden gem…"
Pretty much every award-winning Korean project had Glimpse involved in it. Glimpse is our go-to agency when it comes to quality, on-time delivery, and creativity. Big team, big experience, and a great school. We have been working together for six years and counting.
Khaldoun Quadoura
Managing Director/Editor-in-Chief - Empire Magazine
"Splendidly turned the digital odds in our favour."
Their work is so simple yet so genius. I can't emphasize enough how creative and efficient their methods are.
Nathaline Deuvletian
Marketing Director - Harley Davidson
"Very creative and dynamic out-of-the-box thinkers."
Glimpse is the agency with unbelievable passion and commitment in everything they do.
Latest Updates
---
know more
We're here to listen, we're here to help. Drop us a message and
we will get back to you almost instantly! Talk soon...